We recognise that our people are critical to our success
Values
We have a strong set of values that underpin our way of working and we are dedicated to encouraging a supportive and inclusive culture amongst our whole workforce.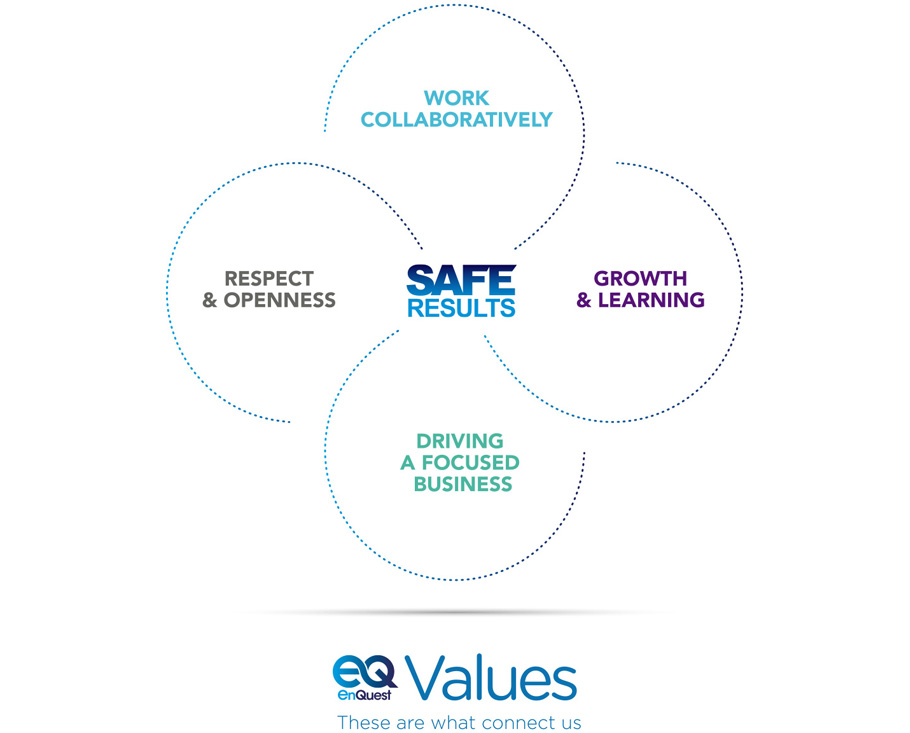 Diversity and Inclusion
We wish to promote diversity across our organisation and EnQuest are an Equal Opportunities Employer. We oppose all forms of unlawful and unfair discrimination or victimisation.
Celebrating diversity – Women in Engineering
Our colleagues in Malaysia and the North Sea have shared their individual journeys into engineering. Not only have they helped to recognise the importance of having a diverse and inclusive oil and gas industry but also the wider engineering community.
You can read their perspectives on what encouraged them to choose engineering as a career, their experiences, and their words of encouragement for those considering it as a career on Facebook.
Gender pay
EnQuest publishes its Gender Pay information in accordance with the UK's Gender Pay legislation. Our gender pay gap results are influenced by factors such as societal norms, more males than females working in the Oil and Gas sector (particularly offshore) and individual choices in terms of self-selected flexible working practices such as part time working. Having a gender pay gap does not mean that the pay practices at EnQuest are unequal.
The Company conducts regular benchmarking exercises to ensure that our salaries are comparable, regardless of gender, and that our recruitment process is fair and balanced.
However, we recognise that we need to work at addressing our gender pay gap over the coming years. Whilst we recognise that any improvements of this imbalance cannot be resolved immediately, we are committed to narrowing the gender pay gap in EnQuest over time.
We have a zero tolerance approach to any form of modern slavery, which encompasses slavery, servitude, human trafficking and forced labour.