Our senior management team bring their extensive and varied experience covering the energy industry, financial services, human resources and capital markets to the Company and assist in the development, implementation and monitoring of the Group's strategy.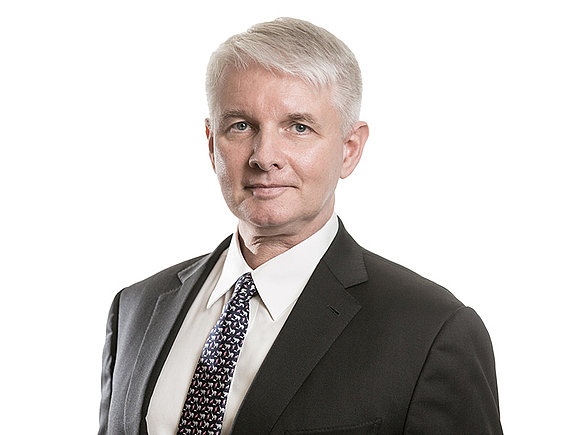 Managing Director – North Sea
Bob has a degree in Mineral Engineering and an MBA. He began his early career in 1984 as a field engineer with Schlumberger, then gained broad international experience in petroleum engineering, operations and management with Texaco, Shell, BP and Apache Corporation. In previous roles he has worked in Southeast Asia, the Middle East, Egypt, UK North Sea and the US Gulf Coast. Prior to joining EnQuest, Bob served as North Sea operations director for Apache and general manager, Khalda where he led the largest oil and gas producer in Egypt's western desert. He joined EnQuest in 2015 as Managing Director – Malaysia.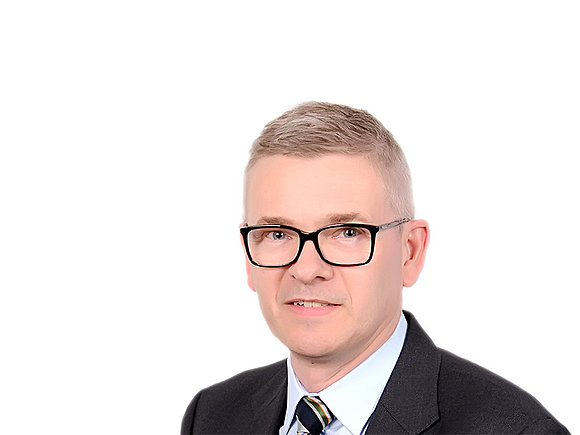 Managing Director, Malaysia
John holds a degree in Chemical and Process Engineering and an MBA. He started his career in 1988 as a design engineer, spending over ten years working on greenfield and brownfield projects in both the UK North Sea and the Middle East. Subsequent experience was gained in an operational environment with Arco in the Southern North Sea as an engineering superintendent and in a field development capacity with Talisman Energy. Following a period of managing an oil and gas consultancy in Australia, John worked for Noble Energy as operations manager in the UK, the US and Israel. He joined EnQuest in 2013, initially as Facilities Adviser (International) before moving to Malaysia as General Manager and Development Manager for the Tanjong Baram Risk Service Contract that delivered the first oil in mid-2015. After a period of acting as Head of Engineering, Projects and Assurance, John assumed overall responsibility of the Malaysia business for EnQuest in late 2017.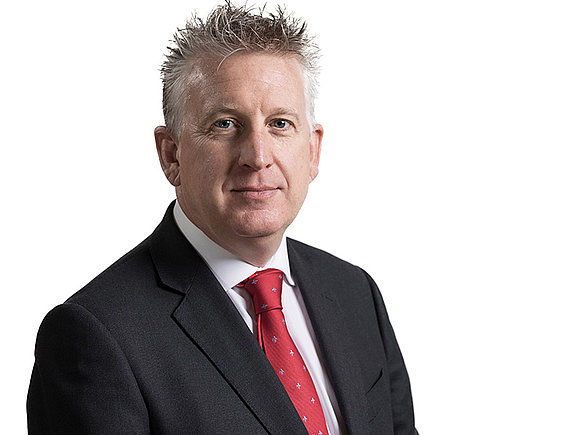 Business Development Director
Martin holds a degree in Chemical Engineering from the University of Edinburgh and a Masters degree in Petroleum Engineering from Imperial College, London. He has over 20 years of broad international oil and gas operator experience. Throughout his career he has gained significant technical and commercial expertise in field development planning, project execution, reservoir management and investment assurance across the value chain from upstream through to LNG. He joined EnQuest in 2016 from BG Group plc, where his most recent role was head of assurance, advising the board and chief executive on investment decisions. In previous roles he has worked in Indonesia, Egypt, Tunisia and the UK North Sea. Martin is responsible for the Group's Business Development activities and has global accountability for all subsurface activities, including reserves management and resource maturation.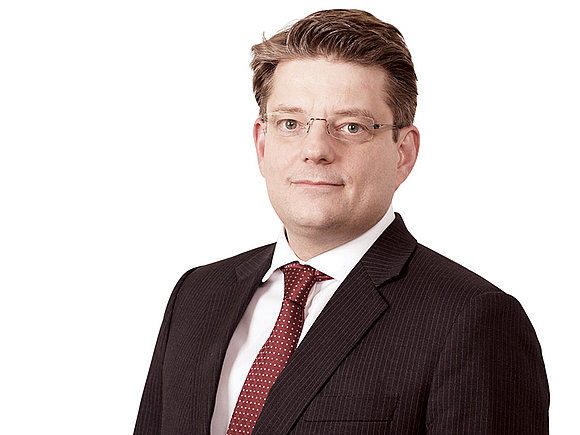 General Counsel & Company Secretary
Stefan joined EnQuest in 2012 and is responsible for all legal, Company secretarial matters, the Commercial function and for EnQuest's Risk Management Framework. Prior to joining EnQuest, Stefan was a partner at Fulbright & Jaworski LLP, heading its energy and natural resources practice in the Asia-Pacific region. He had previously been group general counsel at BG Group plc. Stefan, who graduated from the University of Bristol with a degree in Law, began his early career as a solicitor with Herbert Smith, has significant experience as a lawyer and in management working across the energy chain and in all phases of project development and operations. In previous roles he has been based in London, Paris, Dubai, Jakarta, Singapore and Hong Kong.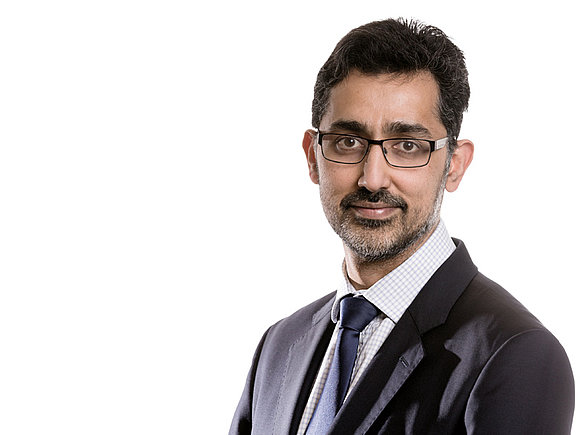 Vice President – Finance
Imran holds a BEng Honours in Chemical Engineering from University College London, qualified as a chartered accountant with KPMG in 1991 and is a member of the Institute of Chartered Accountants of England and Wales. He has over 25 years of broad international oil and gas experience in group and operational finance, project services, contracts and procurement, and general management across the value chain from upstream to LNG. Since joining EnQuest in 2015 as Vice President -Finance, Imran has ensured that the Company has the necessary finance capacity and capabilities in place to deliver EnQuest's strategy. This has included supporting the successful restructuring undertaken in 2016 and the more recent rights issue in 2018. He joined from BG Group plc, where he was part of the finance leadership team and his most recent role was as group head of planning and risk. His previous roles have been Project Services Director in Australia as well as senior finance leadership roles in Egypt, the Netherlands, Libya and Pakistan.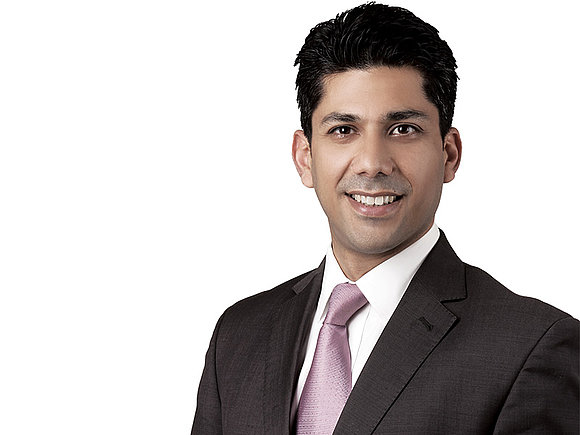 Vice President - Strategy, M&A and Corporate Finance
Salman graduated from the University of Toronto with a degree in Finance and Economics with high distinction. He is also a CFA charter holder with extensive experience in investment management, investment banking and private equity in Canada and the Middle East. Prior to joining EnQuest in 2013, Salman was a director of private equity and principal investments at Swicorp, a financial firm operating in the Middle East and North Africa, where he served on the board of several portfolio companies and was responsible for acquisitions, post-acquisition management and exits across the energy value chain. Prior to that, Salman held several sell-side positions in the investment banking industry in Canada, primarily focused on the industrial and metals and mining sectors. In his current role, Salman is responsible for the Group's strategy, corporate finance activities, and transaction structuring and execution, including acquisitions and divestments.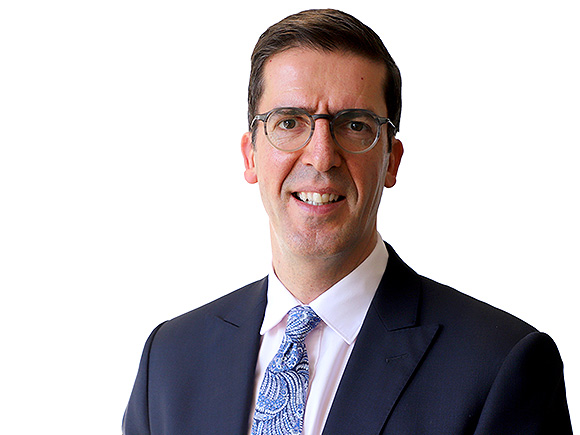 Human Resources Director
Michael is a Fellow of the Chartered Institute of Personnel and Development, having held global HR leadership roles across a range of sectors, including commencing his career in the oil and gas sector. In addition to graduating in Business Studies with Personnel Management, he also holds a qualification in Media & Communication Studies. With extensive experience in the US, Asia and Europe, successfully leading the people agenda across listed global matrix organisations and privately held companies, Michael brings a diversity of experience across a wide range of sectors including medical technologies and devices, energy infrastructure, engineering and manufacturing solutions, mobile telecoms, education and the maritime industry. Michael joined EnQuest and the Executive Committee in December 2018, also advising the Board and Remuneration Committee in his role, being responsible for the people agenda and HR strategy, leading the EnQuest global HR team.