The Group's midstream operations include its onshore Sullom Voe Oil Terminal ('SVT'), the Ninian Pipeline System, which transports crude oil to SVT, and the Northern Leg Gas Pipeline, which transports natural gas via the Brent A platform into the UK National Transmission System.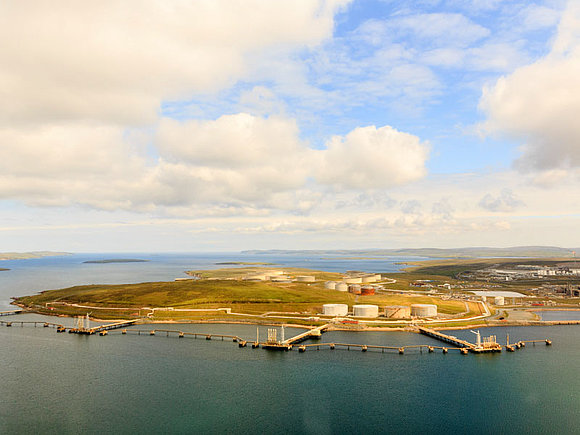 The Sullom Voe Terminal is one of the largest oil terminals in Europe. It is located at the northern end of the largest of the Shetland Islands, strategically positioned to receive production from both the east and west of Shetland producing areas. The asset is of strategic importance to EnQuest, receiving around one-third of the Group's UK North Sea production. In the first year of operation, we successfully reduced operating costs at the terminal by around 25% to approximately £150 million.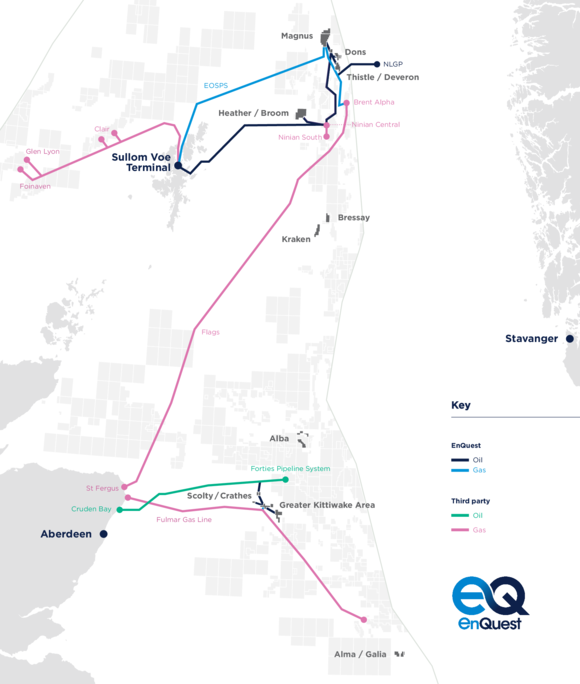 When EnQuest acquired the operating interests in the producing Magnus asset and the onshore Sullom Voe Oil Terminal in Shetland, the associated pipelines were also purchased. These pipelines are of strategic importance.
The Ninian Pipeline System, where EnQuest has an 18.0% share and the Northern Leg Gas Pipeline, where EnQuest has a 51.1% share, gather production from 23 fields in the North Sea and deliver oil and gas to onshore terminals at Sullom Voe and St Fergus.