UK Decommissioning operations
The Group's decommissioning operations include its Thistle/Deveron, Heather/Broom, Alma/Galia and The Dons.
EnQuest's decommissioning directorate manages the decommissioning programmes for assets that have already ceased production and the Group's mature producing assets which are between one and five years from cessation of production 'CoP'.
The timely transfer of assets from the Upstream directorate allows for effective end of life field management and the development of relevant decommissioning programmes.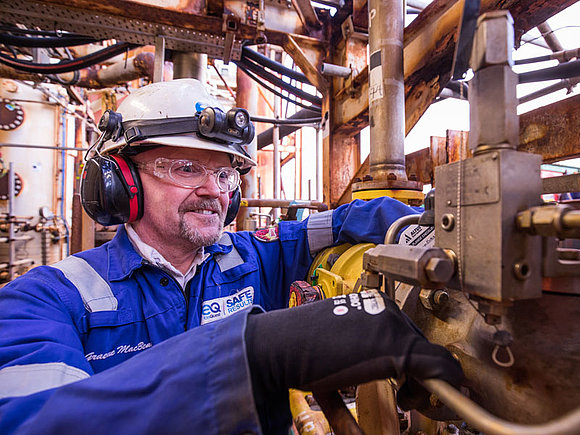 EnQuest acquired an interest in these fields in 2009 and put in place a program of work to extend their useful lives. Work was carried out on the wells and on the platform itself, which saw the asset's life expectancy increase significantly.
In March 2020, EnQuest announced it no longer expects to re-start production at the Thistle field. A CoP application was approved by the regulator in July, with an effective decommissioning date of 31 May 2020. EnQuest's share of post-tax costs have reduced to 6.1% (from 99.0%).
Project activities related to the removal of the redundant crude oil storage tanks were completed in July. The facility remained permanently unmanned throughout 2020, with a well abandonment programme targeted for 2021.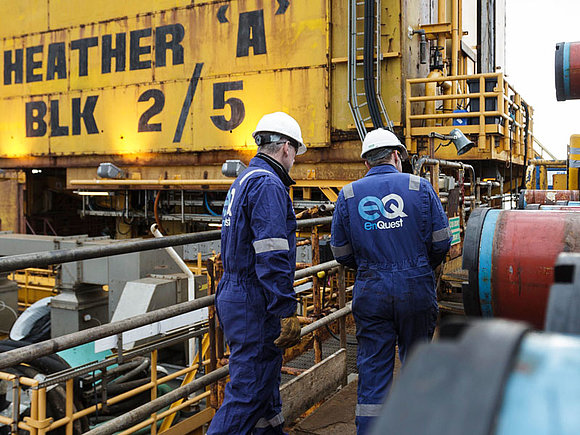 Heather and Broom are adjacent oil fields that were produced through Heather Alpha, a fixed steel offshore platform, with Broom connected via a subsea tieback.
In February 2020, EnQuest confirmed it will not restart production from the Heather field following production being shutdown in late 2019. The Company received the necessary regulatory approvals from the UK Oil & Gas Authority in respect of CoP. EnQuest expects to begin a programme of well abandonment in 2021.
A CoP application for Broom was approved by the regulator in March 2021.
EnQuest undertook the statutory consultation on the Decommissioning Programme for the removal of the Heather Topsides between 9 April and 10 May 2021. The consultation is now closed.
EnQuest's decommissioning liability for the Heather field is 37.5% and Broom field is 63.0%.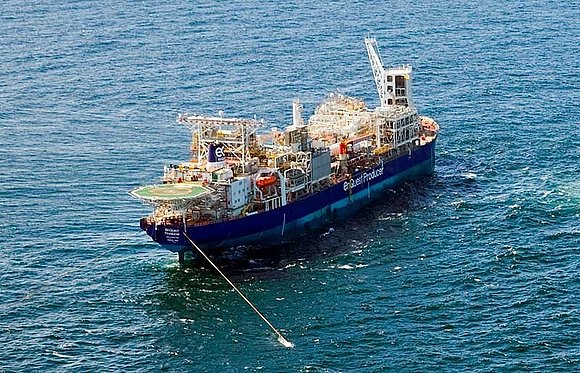 The Alma and Galia fields were re-developed as a single joint development, revitalising reservoirs where production had previously been shut-in, and tied back to the EnQuest Producer Floating Production, Storage and Offloading ('FPSO') vessel.
On 30 June 2020, CoP occurred as planned. In September, the EnQuest Producer FPSO moved off station and has moored at the oil terminal jetty at Nigg.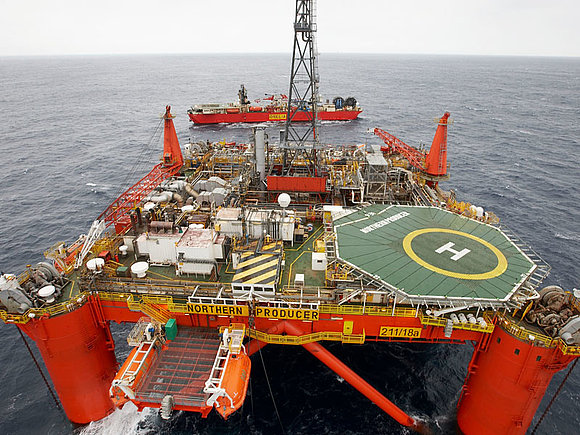 The Dons are a collection of offshore oil fields that produce via subsea tiebacks to the Northern Producer Floating Production Facility. As the first fields owned by EnQuest, the redevelopment of the Dons area was a great example of EnQuest's ability to create value.
Cessation of production occured in March 2021 following receipt of regulatory approvals.
EnQuest's decommissioning liability is in line with its equity working interest in each of the fields.