EnQuest's portfolio is currently focused on maturing and underdeveloped assets in the UK and Malaysia which offer organic growth opportunities.
We have strong track record of improving the performance and extending the economic lives of assets within our portfolio. Our capabilities have delivered material growth in production and reserves since the Company's creation in 2010.
A key part of owning and operating maturing and late-life assets is ensuring asset integrity. Historically this would have required significant time and cost to plan and conduct a survey of a discrete section of the platform, analyse the results and then implement any required remedial action. At times, such surveys would also require our people to work in harsh environments.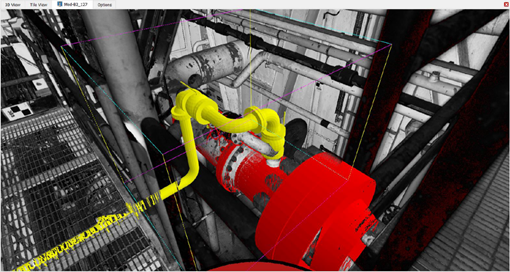 Point Cloud, which uses an HDR-camera to capture millions of individual point measurements, allowed the team to get an accurate scan of an entire system on a production facility safely, quickly and cost effectively. Additionally, as a by-product of the system scan, whole modules were captured with a level of accuracy suitable for engineering use.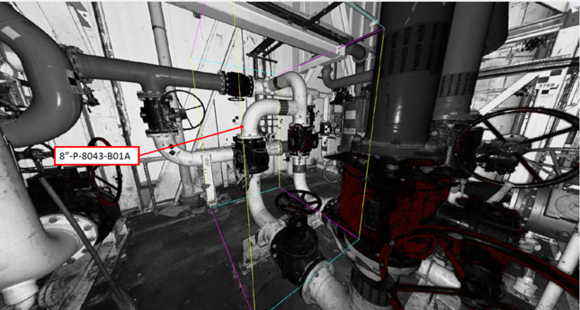 During H1 2019, EnQuest engaged the supply chain and used Point Cloud to capture all deluge pipework on Heather Alpha. In the area captured by one such scan, a spool failure was reported at 08.15, confirmed in the scan by 09.10 and by 13.15, an isometric had been created and the replacement spool was being fabricated onshore ready for shipping to the platform within 2 days of the defect being identified.

Not only did the digital scan allow quick and efficient analysis and appropriate rectification works, such techniques significantly reduce the safety risks for our people and can be undertaken at a fraction of the cost of a traditional survey.

We have now scanned 4 of our UK North Sea operated assets, and have these scans housed on a web-based portal for easy access by our teams. This will enable us to:
Carry out scope reviews, constructability reviews and assist with scope definition for everything from maintenance tasks and repair orders, to large-scale projects;
Greatly improve the visibility and familiarity of an asset to the onshore teams and
Liaise with engineering and design houses to create fabrication isometrics and engineering deliverables for spools and structures for future repair and project scopes.
Combined, this should improve our reaction time for production impacting and safety critical integrity issues and decrease execution costs.